Protect Honeybees and Pollinators by Ending the Use of Toxic Pesticides
Enjoying the delights of a succulent watermelon or a sun-ripened strawberry is the height of summertime bliss, and we have bees, butterflies, and other pollinators to thank. Shining light on the importance of bees and other pollinators is the aim of National Pollinator Week, which runs from June 22 to June 28.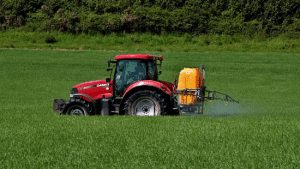 Pollinators are collapsing around the world and even more so in the United States. What we are witnessing is an "insect apocalypse." Over 40 percent of insect life is threatened with extinction in the next few decades, and the use of pesticides is the primary culprit.  
Around the world, scientists have come to understand the impact of these chemicals on insect biodiversity and some countries are attempting to turn the tide through environmental regulations. In 2013, the European Union imposed high restrictions on the use of bee-harming neonicotinoid pesticides, and, in 2018, placed a permanent ban. Governments around the world are re-evaluating their use of pesticides, and countrywide bans are underway. By 2023, Germany plans to permanently ban glyphosate, a chemical found in the commonly used herbicide, Roundup.
Meanwhile, the U.S. Environmental Protection Agency (EPA) continues to allow the agricultural industry to use a plethora of toxic pesticides that directly impact insect health, ecosystem health, and human health. At the magnitude of tens to hundreds of millions of pounds annually, the U.S. still uses 85 pesticides that are banned or being phased out in other countries, including the EU, China, and Brazil.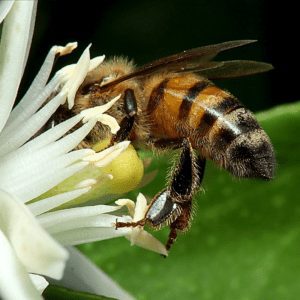 Honeybees are the apex casualty of these agricultural pesticides. They are experiencing a persistent loss in hives and bee populations. In 2018, American beekeepers lost over 40 percent of their honeybee colonies. Neonicotinoid pesticides, also known as neonic insecticides, are a central reason for this loss. In the U.S., the chemical is so prevalent that common seeds are pre-coated with neonicotinoids.
Even the most minute amount of neonicotinoid pesticide compromises bee physiological function. Bee central nervous systems are attacked by the chemical, leading to instant death or disorientation and an inability to find their way back to the hive, known as colony collapse disorder. As well, the neonics weaken bees' immune systems and they become vulnerable to a gut pathogen, leading to their demise. 
Honeybees are hardly the only species impacted by these pesticides. A range of studies attributes the use of neonics to plummeting numbers of various insects, including native bees, butterflies, and dragonflies. On the most extreme end, some species of bumblebees are already approaching extinction due to climate change and to our use of neonics and other pesticides.  
Within 25 years, America's agricultural landscape has become 48 times more toxic to honeybees and other insects. This timeframe matches the pronounced decline in not just bees, but that of other biodiversity in the ecosystem, such as birds. And this is largely attributable to the widespread use of neonic insecticides and other known-toxic pesticides, as well as habitat loss and climate change.  
As three-quarters of our crops depend on insect pollinators, if we continue on the present course, it will be inevitable that the crops we depend on for subsistence will fail. It is critical to call upon the US EPA to end the use of neonic insecticides such as glyphosate and other known hazardous pesticides to protect human health, biodiversity, and insect populations crucial for ecosystems and the pollination of our food crops. 
---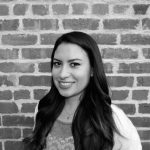 Rina Herzl is a communications consultant for PEER.