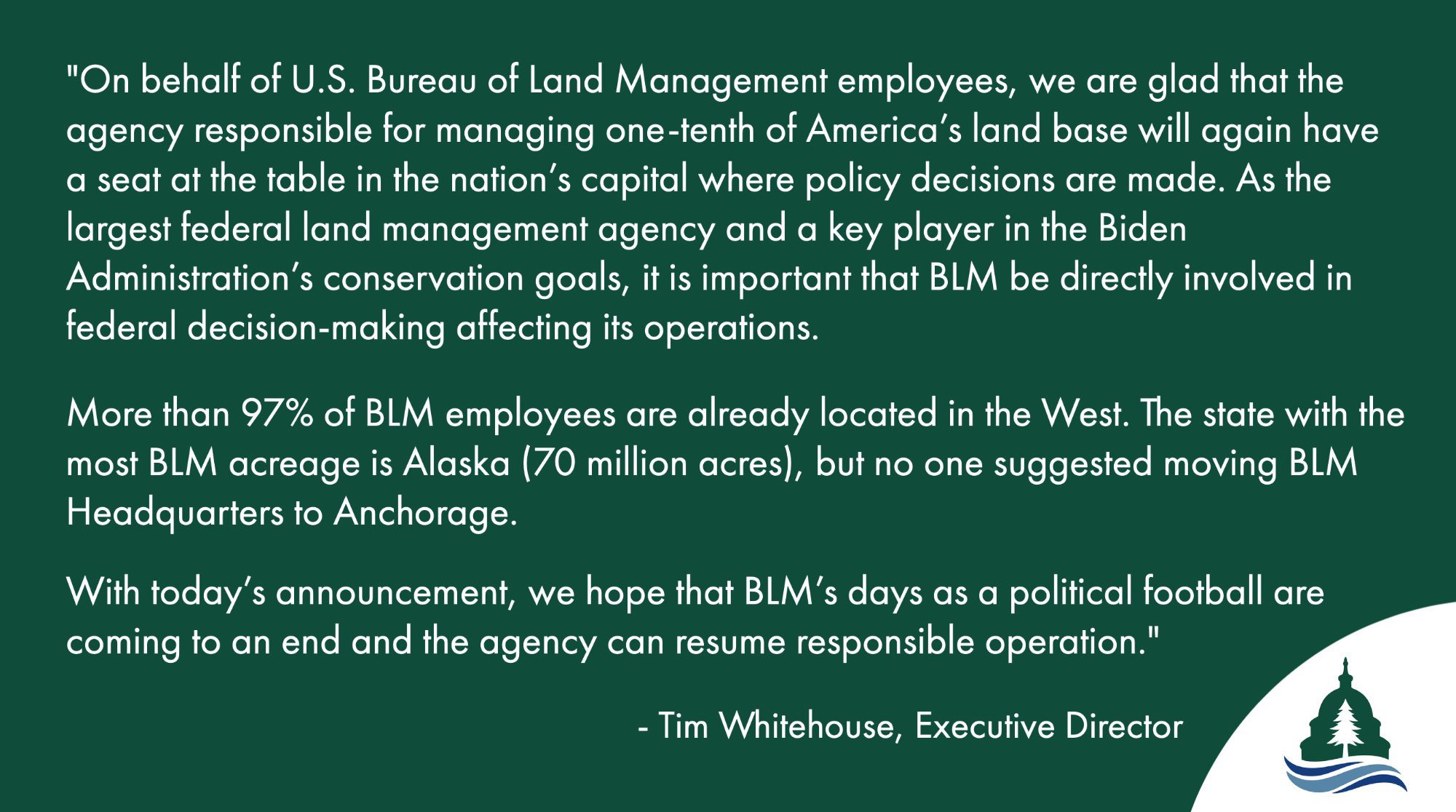 On behalf of U.S.  Bureau of Land Management employees, we are glad that the agency responsible for managing one-tenth of America's land base will again have a seat at the table in the nation's capital where policy decisions are made.  As the largest federal land management agency and a key player in the Biden Administration's conservation goals, it is important that BLM be directly involved in federal decision-making affecting its operations.

More than 97% of BLM employees are already located in the West.  The state with the most BLM acreage is Alaska (70 million acres), but no one suggested moving BLM Headquarters to Anchorage.

With today's announcement, we hope that BLM's days as a political football are coming to an end and the agency can resume responsible operation.
---
Read More: BLM Needs a Future Far Brighter Than its Past (April 2020)