Time to Break the PFAS Bond
A recent PEER investigation has found per- and polyfluoroalkyl substances (PFAS) in a widely used pesticide, Anvil 10+10, which is aerially sprayed on millions of acres of land in Massachusetts, Florida, New York and at least 23 other states.
Testing done by the Massachusetts Department of Environmental Protection, after PEER notified them of its findings, also found PFAS in Anvil 10+10 samples.
What this mean is that states, counties and homeowners could be unknowingly spraying PFAS into water supplies in order to kill mosquitoes, at the same time they are trying to filter PFAS out of their drinking water.
This is appalling, but it is not surprising. EPA has a long history of working with the chemical industry to hide PFAS information from the public and to undermine efforts to limit the use of toxic pesticides.
So what are PFAS and why do these findings matter?
"PFAS" are a family of human-made chemicals that have an incredibly strong carbon-fluorine bond that forms the backbone of each molecule. The chemicals have valuable heat, stain, and water resistance qualities and are used in firefighting foam, clothing, furniture, adhesives, food packaging, and non-stick cooking surfaces. PFAS are also useful as surfactants, dispersants, preservatives, and anti-foaming agents.  Because of this strong carbon-fluorine bond, PFAS do not easily break down in the environment and are often referred to as "forever chemicals."
Like many other chemicals, PFAS have been rushed onto the market without the public having a clear understanding of their dangers. PFAS are now found virtually everywhere on earth. However, the public has become aware of their dangers only after they were approved for use and on the market. We now know, for example, that PFAS are linked to a range of serious health problems, including cancer, liver damage, and reduced immune functioning.
Worse yet, new studies have found that elevated PFAS exposure might worsen the severity of COVID-19 infections  or potentially impair a vaccine's function.   
PFAS contamination is prevalent throughout the United States, although no one knows exactly how prevalent. 
A recent peer-reviewed study estimates that more than 200 million Americans could have these toxic fluorinated chemicals in their drinking water at a concentration of 1 part per trillion (ppt) or more, a level that some scientists recommend as a safe level for PFAS in drinking water. With over 9,000 PFAS now approved for use in the United States and virtually no regulations of their use and disposal, the problem of PFAS contamination will only grow exponentially worse over time. 
So how did PEER get involved in looking at PFAS in pesticides? 
We launched this investigation because we noticed many Massachusetts communities were struggling with PFAS contamination in their water supplies, without an obvious source of the chemicals. We suspected one source of this contamination could be the use of pesticides, a term that includes insecticides, herbicides, fungicides, and rodenticides. PEER found patents showing chemical companies using PFAS in pesticides, and recent articles discuss the variety of pesticides that contain PFAS as either an active or an inert ingredient.  
In Massachusetts, PEER was concerned about the spraying of Anvil 10+10 to combat Eastern Equine Encephalitis (EEE) at the expense of safer alternatives for mosquito control. In 2019, Massachusetts aerially sprayed 2.2 million acres of the state with Anvil 10+10, and, in 2020, sprayed roughly 200,000 acres. Many more acres were sprayed from trucks, and Anvil 10+10 is also used in some home misting systems.  Given what we knew about the possibility of PFAS in pesticides, we thought it logical to test Anvil 10+10.
To be clear, we do not know if PFAS is an added ingredient in Anvil 10+10, or if the pesticides became contaminated with PFAS during the manufacture, storage or transportation of the pesticides.
But we know this is just the tip of the iceberg – PFAS are being used everywhere, although our nation's laws don't let us know exactly how they are being used. And we are just beginning to grapple with this toxic legacy. PEER has identified high levels of PFAS in solid waste, biomass, fish, shellfish, water supplies and artificial turf.
With Europe looking to ban all but essential uses of many PFAS and setting strict health-based standards, in the U.S. it is full steam ahead, with little transparency and few standards.
The unfolding debacle of PFAS pollution is another example of EPA and Congress failing to protect the public and wildlife from toxic chemicals and allowing companies to shift the financial burden of dealing with this toxic legacy to states, local communities and individuals.
It is time to break this bond between EPA, Congress and the chemical industry and put the human and ecosystem health at the forefront of nation's PFAS actions.
To do this, EPA needs to take immediate steps to investigate the use of PFAS in pesticides and report its finding to the public.  But more will need to be done. Congress needs to step in and pass legislation that stops the introduction of toxic forever chemicals into the environment and our water sources to protect public health.
---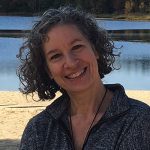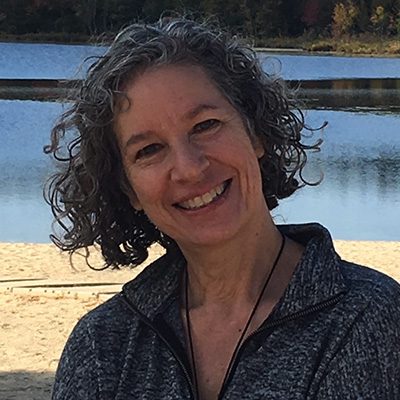 Kyla Bennett is PEER's Director of Science Policy as well as the Director of PEER's New England field office.