University of Colorado Must Address Climate Science Censorship
The University of Colorado – Boulder Faculty should pursue an independent investigation into the University of Colorado's dismissal of world-renowned climate scientist, Dr. Detlev Helmig, according to a letter sent today by three national government watchdog organizations: Public Employees for Environmental Responsibility (PEER), the Climate Science Legal Defense Fund and the Project On Government Oversight.
Prior to this abrupt termination on April 7, 2020, Dr. Helmig had worked at CU-Boulder for 25 years as Associate Research Professor at the Institute of Arctic and Alpine Research. He has published more than 200 peer-reviewed journal articles.
CU has yet to explain the basis for this action or release records requested by Dr. Helmig's attorney. Nor has the University given Dr. Helmig the opportunity to formally respond to any of their allegations. However, in an email from Glen Gallegos, the Chair of Board of the Regents, he assured the public that the University's is developing an after-the fact justification. At a minimum, this is a due process violation but suggests a larger miscarriage of justice.
By terminating Dr. Helmig, the University has also jeopardized over 2.5 million dollars in climate science grants. The National Science Foundation and NOAA grants were awarded to Dr. Helmig as the Principal Investigator. The University has not laid out its plans to continue working on this important climate scientific research in the absence of Dr. Helmig.
Significantly, the University has not questioned the accuracy of Dr. Helmig's research. However, in an oil and gas trade journal, the University stated that they are investigating the accounting of his outside research with Boulder Air because he has "blurred lines. " In 2017, Dr. Helmig established Boulder Air with cooperation of the University, so that he could do projects for Colorado front range counties. This work has become increasingly important in gathering emission data that document of level of oil and gas pollution.
Most importantly, the CU Faculty needs to ensure that special interests are not controlling research conducted by University scientists.
#####
Letter on Dr. Helmig's behalf from PEER, POGO CSLDF
Community letter to President Kennedy at the University of Colorado
Opinion Editorial in Daily Camera by Senator Steve Fenberg, Colorado Senate Majority Leader and Elise Jones, Boulder County Commissioner
---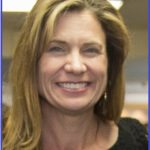 Chandra Rosenthal is the Director of PEER's Rocky Mountain Office located in Denver, CO.