Monitoring Pollution Enforcement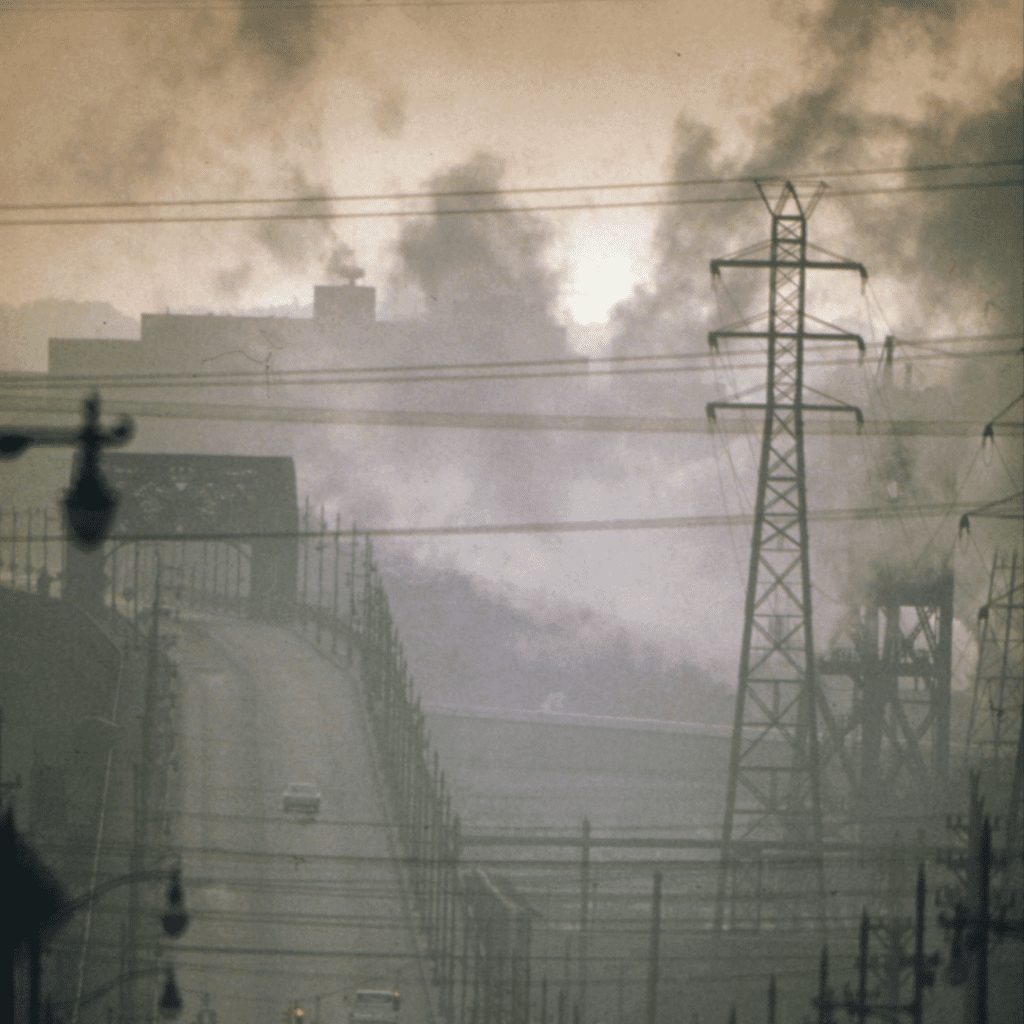 Citizens need to know how to engage with their state and federal environmental enforcement agencies to effectively demand responses to pollution. Anti-pollution laws – Clean Water Act (CWA); Safe Drinking Water Act (SDWA); Clean Air Act (CAA); Federal Insecticide, Fungicide, and Rodenticide Act (FIFRA); and Resource Conservation and Recovery Act (RCRA) – mean little unless the responsible agencies fairly implement and diligently enforce them.
The enforcement system is complex, with states handling much and the federal government often "backstopping" the states. This patchwork resulted from how the national laws evolved. Back in the 1960s and 1970s, when highly-varying state laws proved inadequate to protect the environment, then new federal regulations and minimum standards were put in place. States were allowed to have more protective standards than those minimum standards if they chose to. To this day, enforcement of many, but not all, parts of the CWA, SDWA, CAA, RCRA and FIFRA, as well as their connected state laws and regulations, is a state function.
The enforcement agencies at both of those levels of government often need prodding and "watchdogging." Thankfully Congress anticipated that, as shown by the fact that most of the Acts have special "citizen suit" provisions that provide affected people with a direct path to Court to obtain enforcement when the agencies falter
Florida Pollution Enforcement Reports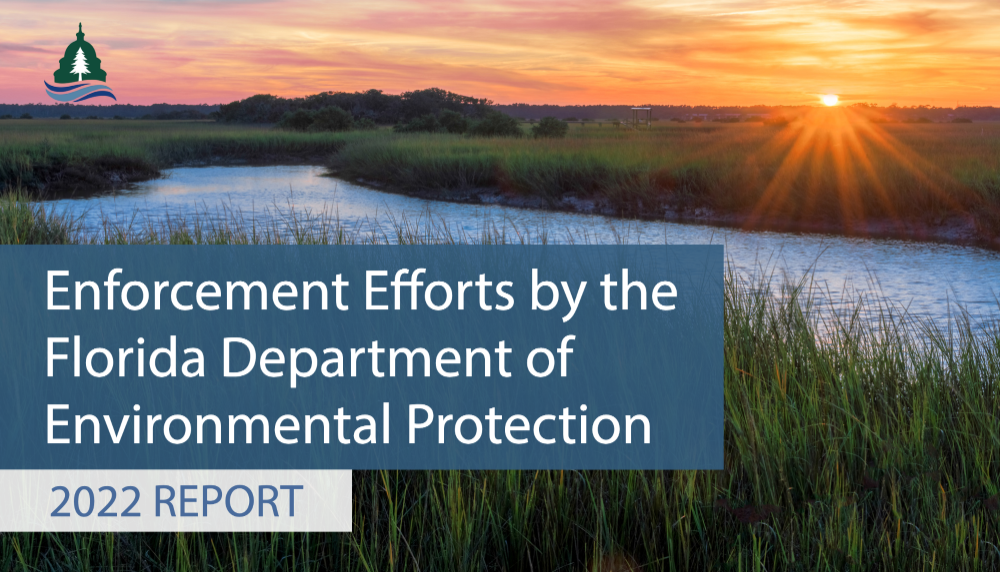 Since 2004, PEER has examined Florida Department of Environmental Protection (DEP) files to assess pollution enforcement. In a state heavily reliant on its natural beauty for tourism revenue, it has fallen far short of acceptable pollution levels primarily in its waterways and wastewater management.
Despite pledges to strengthen pollution enforcement, Florida state records show declines in virtually all meaningful measures. Notably, violations and significant noncompliance with pollution limits are growing while major enforcement actions are declining.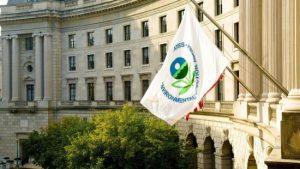 The EPA uses administrative actions, civil actions, and criminal actions to enforce environmental laws that fall under the agency's purview. Read More»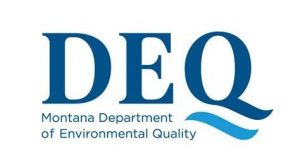 Enforcement of certain environmental laws and regulations is delegated to state agencies, though EPA must often approve state-level programs. Read More»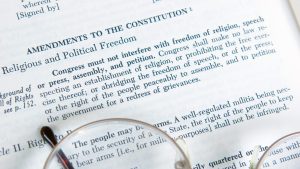 Citizens can help fill in cracks in federal and state enforcement of environmental laws by filing citizen petitions and lawsuits.​  Read More»
POLLUTION ENFORCEMENT NEWS FROM PEER
COMMENTARY | Minnesota Agency Reverses Course on Illegal Permit
One Minnesota agency corrected its misstep and retracted a bad permit but time will tell if the others follow suit.
Letter to EPA Region 8 – Next Steps on Colorado Department of Public Health and the Environment – 11-11-2022 (PDF)
DESCRIPTION: Letter to EPA Region 8 Administrator KC Becker requesting meeting on Colorado Department of Public ...
Colorado Balks at EPA Ozone Reducing Recommendations
State Resists Reforms Identified by Whistleblowers and Confirmed by EPA
EPA Says Hunters Point Will Never Be Fully Cleaned
EPA Plans to Ignore Prop P Mandate and Its Own Superfund Standards
Florida's Waters Awash in Sewage Spills
Under DeSantis, More Inspections, More Pollution but Less Enforcement
EPA Validates Colorado Air Whistleblowers' Charge
State Directed to Fix Illegal Permits and Cease Enabling Pollution Evasions
Op-Ed | An alarm is raised, little is done, and employees flee
Fed up with the state's failure to regulate air permits, three state employees came forward about a year ago, but ...
REPORT | 2021 Florida Enforcement Report
Report on Enforcement Efforts by the Florida Department of Environmental Protection – Calendar Year 2021
Illegal Colorado Air Pollution Permits Targeted
First Major Test for State's New Environmental Justice Action Task Force
Op-Ed | Why KC Becker holds the key to Front Range air quality
Colorado has been badly out of compliance with National Ambient Air Quality Standards (NAAQS) for a decade now. ...
Boeing Money Preceded Waiver of Pollution Penalties
Water Board Chair Reaped Boeing Cash Before Woolsey Fire Fines Forgiven
EPA's Lax Methane Stance Decried
EPA's 100-Year Standard for Methane Minimizes Climate Change Impact
Pollution Prosecution Plunge Continues under Biden
EPA Criminal Referrals, Prosecutions, and Convictions Not Rebounding
COMMENTARY | Opaque Decision-Making at The Colorado Air Pollution Control Division
Colorado Air Pollution Control Division has a convenient history of bad record keeping at a time when reporters, ...
Radioactive Buildings Dynamited Near L.A. 
State Permits Santa Susana Demolition Without Controls on Dust Plumes
REPORT | 2020 Florida Enforcement Report
Report on Enforcement Efforts by the Florida Department of Environmental Protection – Calendar Year 2020
Florida Pollution Enforcement Fell into COVID Coma   
Inspections and Eco-Compliance Tumbled in 2020 among Enforcement Gaps   
Federal Agency Rules for Treasure Island Whistleblower   
Navy Environmental Lawyer Fired for Advocating Radiation & Toxic Safety 
Colorado Air Pollution – Gold and Fossil Fuel Mining
Several mines in Colorado received unlawful air permits that do not comply with air quality standards as a result ...
Colorado Air Pollution – Interstate Expansions
$1.2 billion project started in August 2018, to widen I-70 from 6 lanes to 8 lanes near Commerce City, Colorado.