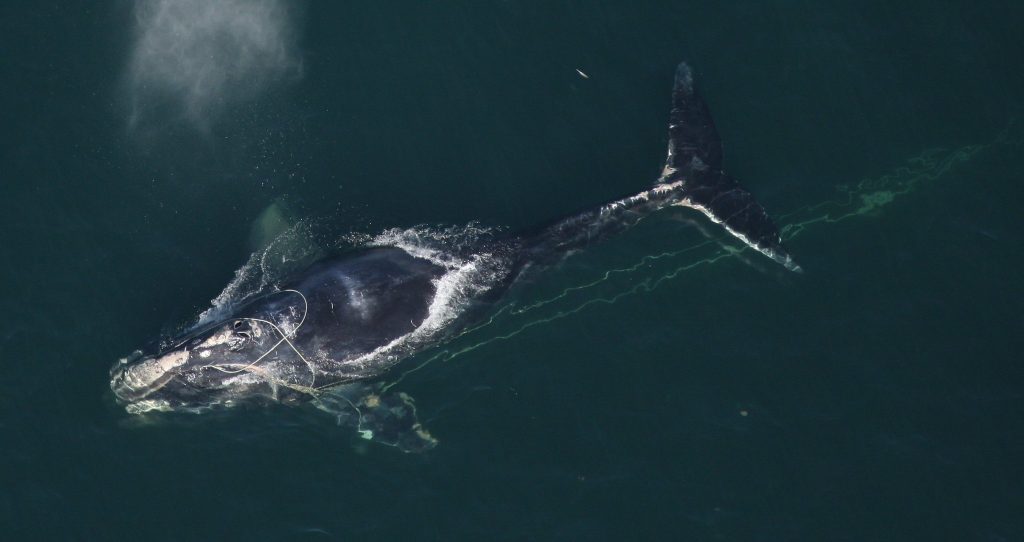 Federal agencies are resisting actions designed to protect whales from collisions with ships. As a result, fatal ship strikes on whales are becoming a leading threat to survival.
Due to a combination of increasing coastal ship traffic, smaller crew size, bigger vessels and faster speeds, fatal collisions between ships and whales are on the rise. Deafening underwater noise levels also prevent whales from hearing approaching propellers.
Today, there are fewer than 400 North Atlantic right whales left in existence. A primary cause of right whale injury and mortality is entanglements in fishing gear. Yet, National Marine Fisheries has not implemented decisive measures to reduce these entanglements, due in part to fishing industry opposition.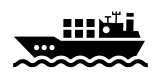 Between 20 and 35% of all whales found dead show cuts and blunt trauma consistent with a ship strike;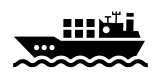 Ship strikes are the largest known cause of death for the endangered North Atlantic right whale, and particularly calves who have undeveloped diving capability. The risk of ship collision is now the biggest threat facing the blue whale, the largest mammal on earth; and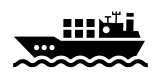 The vast majority of ship strikes are not reported. In fact, 42 of 292 incidents were logged only because whale carcasses were pinned to the prow of ships entering harbors.
NEWS FROM PEER – Northern Right Whales
ANOTHER RIGHT WHALE CALF KILLED OFF FLORIDA—TAIL SLICED OFF
Petition to the Coast Guard for Safety Zone to Slow Ships Crossing Whales' Habitat
COAST GUARD BLOCKS RIGHT WHALE SAFETY STEPS
Commandant Spurns NOAA Pleas for Voluntary Advisory Urging Caution
RULE DELAYS DOOM RIGHT WHALE TO EXTINCTION, TOP ADVISOR SAYS
Marine Mammal Commission Call for Emergency Ship Strike Safeguards Ignored
NAVY MOVES TO PREVENT MORE RIGHT WHALE DEATHS
Temporary Protections Should Be Made Permanent, Group Says
ANOTHER RIGHT WHALE FEARED DEAD THIS WEEK
New Carcass Off Nantucket; One Percent of Population May Have Perished
NAVY KILLS PREGNANT RIGHT WHALE IN MID-ATLANTIC
Second Pregnant Female Victim of Ship Strike This Year
RIGHT WHALE TO BE STUDIED TO EXTINCTION
Latest Protection Plan Is "Too Little, Too Late"
WHALE WATCHING TAKES TOLL ON WHALES
Whale Watching is Second Leading Cause of Ship Collisions Regulations Stalled for Four Years
WHALE PROTECTIONS RARELY ENFORCED
No Prosecutions for Ships Running Down Whales
WHALES DECIMATED BY SHIP STRIKES
NOAA Considering Speed Limits, Buffers and Ship Course Rules in Atlantic