National Parks Reclaim Their Skies
Sometimes pessimism is unavoidable when working on environmental policy. The question of whether anything good will ever occur is not far from our minds.
So, when something positive seems to happen it is worth contemplating and perhaps even savoring.
S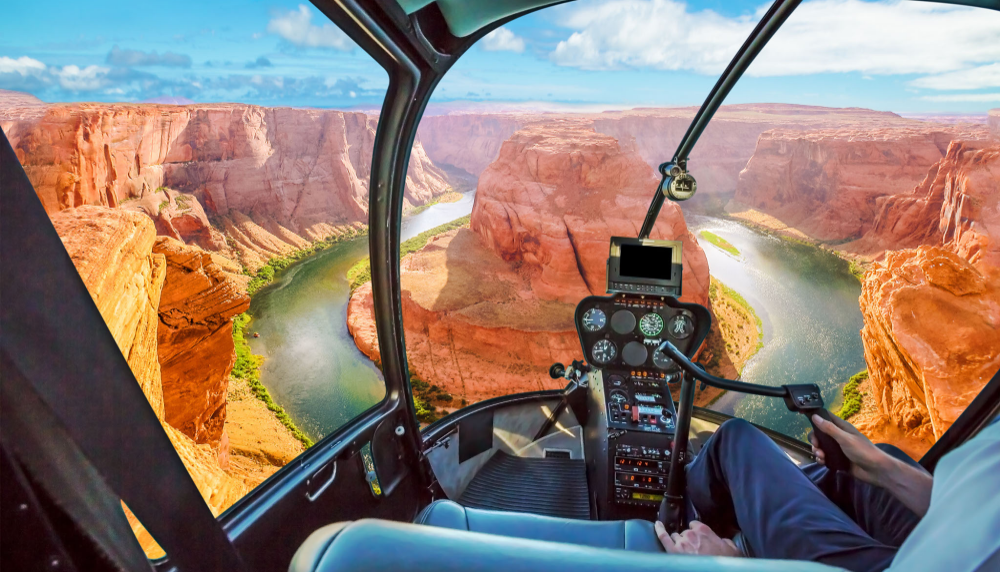 omething positive appears to have taken place this week – we made the first serious inroad into curbing swarms of commercial air tours rumbling across some of America's most besieged national parks.
PEER started working on this issue after Glacier National Park found itself unable to curb incessant helicopter traffic even during mating seasons or when they were hovering over areas where wildlife needed to be undisturbed.
We discovered that the National Park Air Tour Management Act of 2000, which was supposed to protect Glacier and other parks from constant, noisy overflights, had never been implemented.
That law requires the Federal Aviation Administration (FAA) and the National Park Service (NPS) to jointly develop management plans for any park with more than 50 air tours a year.
However, in more than twenty years the two agencies had yet to develop a single plan, even as many parks, such as Hawaii Volcanoes, endured helicopter flights every eight minutes from dawn to dusk.
So, we sued the FAA and NPS on the grounds that their inaction constituted unreasonable delay. And we won. In May 2020, the Court of Appeals for the DC Circuit (which has original jurisdiction in these type of claims) ordered the FAA and NPS to develop and adopt air tour management plans for 23 parks – ranging from New York Harbor to Death Valley – by August of 2022.
Since then, they have been some delays and wrong turns but now the FAA and NPS have proposed these major reductions to take place later this year:
Air tours will completely cease at Mount Rushmore National Memorial and Badlands National Park.
And tour traffic at two of Hawaii's most tour-impacted parks – Hawaii Volcanoes and Haleakalā – will be reduced by nearly 90% from the maximum allowable amount and 75% from the recent annual average.
Notably, these four plans are the first being prepared with environmental assessments that actually look at the impacts of hundreds of noisy overflights each year, as required by the National Environmental Policy Act (NEPA). Unfortunately, the two agencies adopted air tour management plans for 13 other national parks during the past few months without conducting any environmental assessment or otherwise complying with NEPA, such as considering alternatives.
For many of those 13 parks, the two agencies simply took the actual number of air tours over the past three years and adopted that average as the plan. We are arguing in Court that this short-hand approach does not pass legal muster.
Further, PEER and allied groups filed a separate suit against the two federal agencies a couple months ago for their failure to conduct environmental assessments or otherwise comply with NEPA in grandfathering continued air tours over the Golden Gate National Recreation Area, the Point Reyes National Seashore, and two other San Francisco Bay Area parks.
Apart from the legal requirements, we believe that these plans developed under NEPA are far superior in quality and completeness as compared to the 13 developed without NEPA. Thankfully, the last five parks still awaiting plans will have theirs developed under NEPA. Moreover, we hope the National Park Service will begin to see the benefit of this type of in-depth planning across a whole spectrum of issues, ranging from overcrowding to infrastructure where the agency has been stumbling along on autopilot.
So, while it has taken years of work and no small amount of litigation, we are gratified to finally mark some real progress in enabling national parks to reclaim control over their skies.
---

---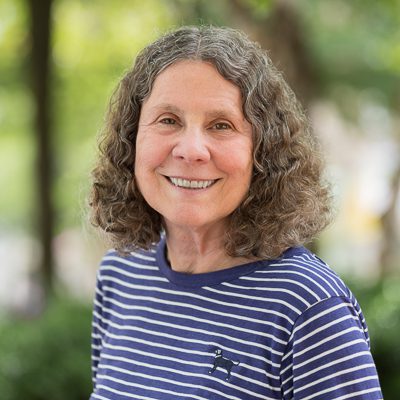 Paula Dinerstein
 is PEER's General Counsel and sits on the Board of Directors for Beyond Pesticides.