PEER Profile: Policy and Litigation in the Midwest
Since September it has been my pleasure to be a Litigation and Policy Attorney here at PEER. What is it that a Litigation and Policy Attorney does, you ask? Many things my friend.  
First and foremost, I'm excited to be here to assist in PEER's work dealing with the climate crisis and the disproportionate impact on the most vulnerable among us. Public employees know well that the time for half measures and window dressing has passed, only effective policies to ramp down emissions and ramp up effective adaptation will be useful in fighting against the most destructive impacts of greenhouse emissions. At the same time, solutions cannot be one-size-fits-all and cannot be top-down policies imposed on people against their will. Through strong government accountability, transparency, and clear-sighted policymaking, PEER hopes to chart a path that fights climate change without harming environmental justice. In past work with the Sierra Club and Minnesota Center for Environmental Advocacy I advocated for policies that would increase clean energy and lessen the air pollution impact on vulnerable communities. 
Additionally, as a resident of Minnesota I am thrilled to be able to join PEER's work on protecting wilderness, public lands, and the employees that seek to protect them. While not all states are lucky enough to have significant public lands, we have two national forests and six national parks and monuments, and I am excited to join PEER's institution of working with management employees to protect these important places. I also am strongly interested in how PEER can help the state and federal government to better address the rights and positions of tribes.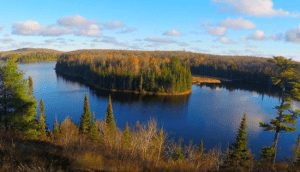 In the land of 10,000 lakes (an undercount, I assure you) I'm also very interested in protecting the upper Midwest's important water resources. As our climate changes water quantity and quality will be increasingly pressing issues, and keeping toxic substances out of our waters is the best way to keep them healthy overall. My past work on sulfate pollution and mining issues will inform work that we'll be doing on water quality issues.  
Protecting endangered species and human health are also both areas where PEER has excelled in the past and I hope to continue the charge. There's a lot to get done as a Litigation and Policy Attorney, and I'm excited to join such a committed group of people, teaming up to protect the environment alongside the public employees who devote their lives to this work.  
---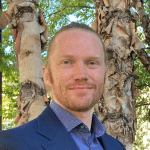 Hudson Kingston is a Litigation and Policy Attorney at PEER, a Minnesota enthusiast and one-time professional baker.