Climate Change and the Transition Ahead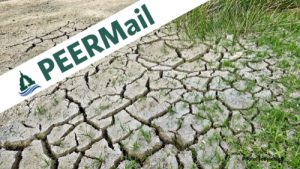 With much of the nation focused on the pandemic and the Presidential transition, PEER is not losing sight of the fact that the world is entering its final phase of the battle to stabilize the world's climate.
That's why we are stepping up our work to ensure that government actions reflect this reality. One area we will be watching is the management of public lands. The promise by the Biden-Harris campaign to bring immediate changes to public lands policies to address climate change is a positive first step.
PEER is ready to make sure they keep that promise. Our Beyond 2020 work for the National Park Service and the Bureau of Land Management offers concrete suggestions for the new administration to address climate change – such as protecting and expanding wilderness lands, restoring natural ecosystems, and ending oil and gas leasing on public lands.
We also know that change brings political resistance and retaliation against those challenging the status quo in both Democratic and Republican administrations. That's why we won't let our guard down. Defending whistleblowers and shining the light on improper government actions will be as crucial as ever in the coming years.
As we develop new approaches to our work, let us know your thoughts on how we can be most effective and, if you work for a government agency, how things are going during these difficult times.
---
Jody Marshall, a former senior environmental resource specialist and Section Chief at the Army Corps of Engineers, is revealing in a whistleblower complaint how the Corps' failure to apply environmental laws has led to serious damage to the Willamette, Columbia, and Rogue River watersheds, including having decimating impacts on federally protected fish populations, spawning hazardous algae bloom outbreaks, and stripping protections from historic properties and archaeological resources, among others. read more »
New testing conducted by PEER on seafood in Saint Mary's County, Maryland and drinking water in Montgomery County reveals high levels of PFAS chemicals. These chemicals damage the immune system and may make consumers more vulnerable to COVID-19 and/or aggravate COVID afflictions. In the absence of leadership by the U.S. Environmental Protection Agency, PEER is calling on Maryland to follow the lead of other states and develop health-based standards for drinking water and food consumption. read more »
In response to a lawsuit filed by PEER, the U.S. Park Police have belatedly released 101 pages of email communications showing confusion among senior officials about controversial confrontations at Lafayette Park five months earlier following the death of George Floyd.  While redactions have hidden much of the information, this initial Park Police document release raises "serious questions about the wisdom of using the U.S. Park Police as a private presidential Praetorian Guard," according to PEER Staff Counsel Kevin Bell. Read more about the Park Police emails here. read more »