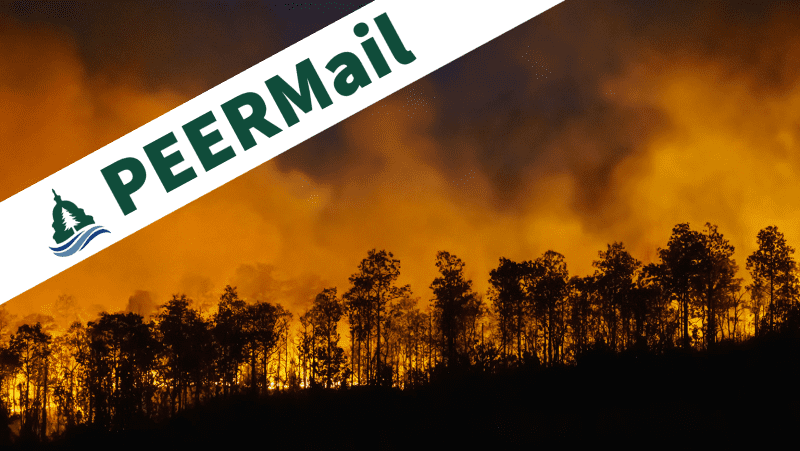 The wildfires ripping through New Mexico and other western states are the latest heart-breaking signs of climate change and its devastating impacts on communities and ecosystems throughout the United States.
There is no easy formula for how best to stop this impending catastrophe.
But we do know the ingredients of such a formula — weaning ourselves from fossil fuels as quickly as possible, reducing our overall energy consumption, conserving and protecting vast spaces of land and water, and supporting public employees working on these issues.
And we need to be vigilant to efforts to greenwash climate efforts. This can end up hurting the American public, destroying precious lands and habitats, and enriching undeserving companies.
Take a look at some of our climate and conservation work where we lay out some of our views on conserving public lands and waters and strengthening the work of public lands agencies, such as the Bureau of Land Management. We are working to stop projects that increase burning of fossil fuels and calling out efforts by states to greenwash their climate programs. 
And we will be launching an effort to examine the role of carbon offsets in addressing climate change. 
As we move forward, we are interested to hear what you think on these and other efforts by PEER. Our work always benefits from the input of our supporters like you. Please take a moment to fill out our survey on what you think we should be working on and how you think we can be more effective in what we do.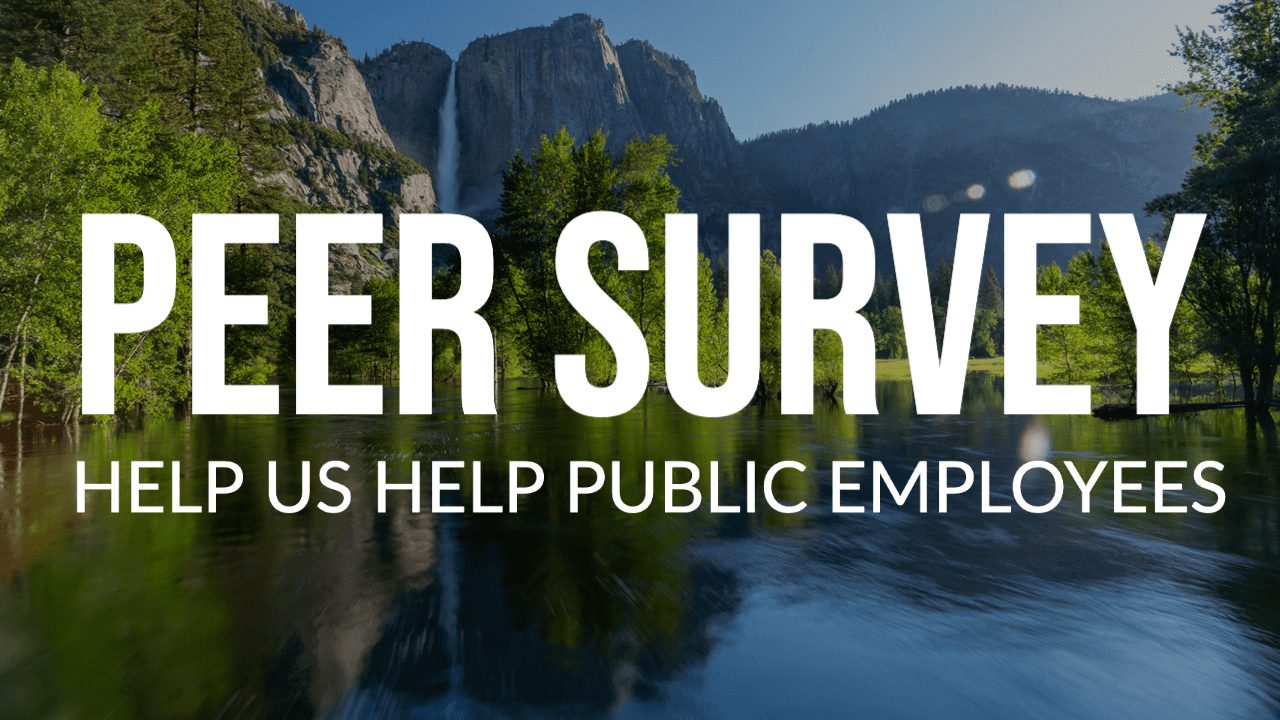 In 2022, PEER, like many organizations, has launched into strategic planning. We are working to build a three-year plan that will ensure the sustainability of the organization, offer a general guide for the priority projects we will undertake, and most importantly, keep us true to our mission to defend public employees that protect our environment. Your feedback is critically important to helping us stay relevant and better serve you. We invite you to take this 14-question anonymous survey. Take the Survey»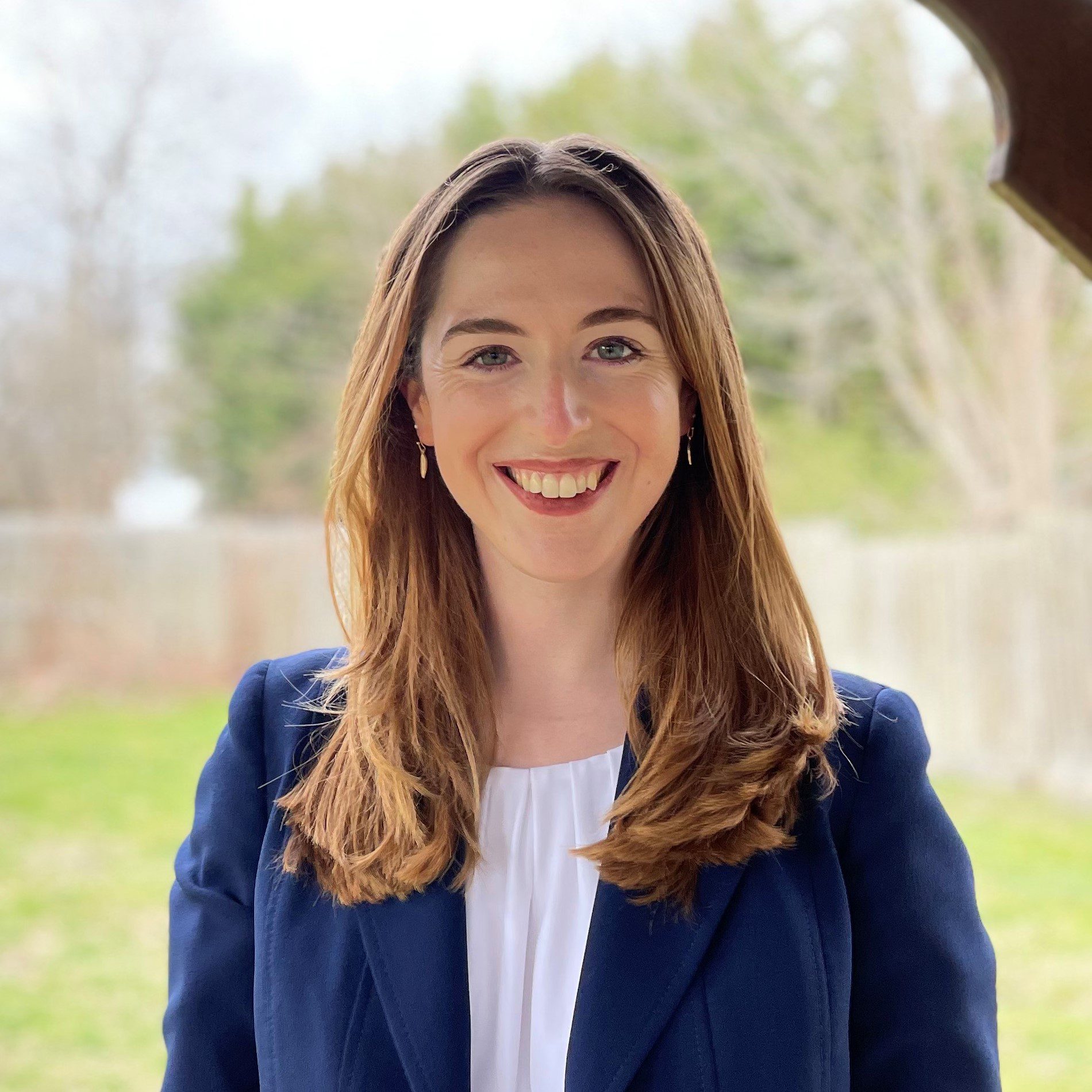 We are pleased to welcome Colleen Teubner as a Litigation and Policy Attorney. Prior to joining PEER, Colleen was an Assistant District Attorney for the Suffolk County District Attorney's Office in New York. She has also worked, clerked, and interned for multiple government agencies and non-profits, including the United States Department of Justice, the Office of the New York State Attorney General, the Natural Resources Defense Council, and Defenders of Wildlife. Welcome aboard Colleen! 
PEER is working with Minnesota groups to require that the state's public utility commission conduct an environmental review of a proposal to allow a gas-fired power plant to burn both gas and diesel fuel. Approval of the proposal would result in the release of more toxic and climate pollutants into surrounding communities. Read More»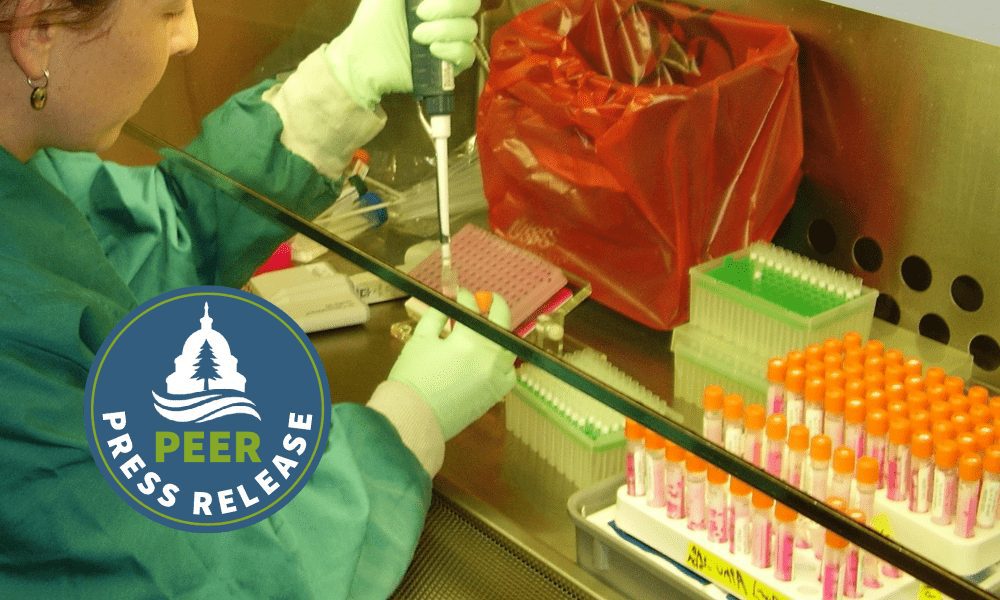 PEER has filed a Freedom of Information Act lawsuit today to force the United States Geological Service to produce documents relating to recent releases from bio-secure wildlife disease labs located in Seattle, WA, and Madison, WI, and to pressure USGS to address repeated releases of pathogens from bio-security laboratories handling potentially lethal wildlife diseases.  Read More»