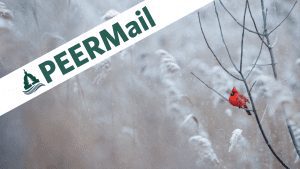 With 2019 almost over, we wanted to share some of the things we are most proud of and thank you for all the support you have given us the past year. We couldn't have done any of it without you.
Many of the best things we do at PEER, we cannot talk about. Working behind the scenes, we have saved the careers of hundreds of conscientious public servants, often by talking them out of publicly blowing the whistle and convincing them to work through PEER instead to expose a problem.
In 2019, PEER had a successful leadership transition without slowing down our progress in safeguarding public health, protecting wildlife, conserving public resources or securing freedom of speech. Here are ten things we can talk about from the past year —
Won a federal lawsuit ordering public release of information detailing chemicals released by industrial accidents. The resulting regulations will give communities and first responders vital information in responding to chemical fires, explosions, leaks, and other industrial accidents. This legal victory reaffirms that accidents do not relieve industries of their clean air obligations or their duties to protect both worker and public health.
Published memos detailing critical knowledge gaps on impacts from oil and gas drilling in the Arctic Refuge Coastal Plain. The hidden trove of internal documents exposed by PEER paints a roadmap for litigators to block the Trump rush to open one of the most sensitive places on the planet to petroleum development.
Made significant inroads in addressing the emerging clean water crisis arising from the spread of so-called "forever chemicals", called PFAS which do not break down in the environment and bioaccumulate in the food chain – and in us. PEER documented how PFAS wastes end up in biosolid-based fertilizers and landfill leachate discharged into drinking water sources. These revelations have blocked PFAS discharge permits and resulted in cleanup orders finally being issued.
Won back the job of a BLM whistleblower and helped other embattled employees in this troubled agency while continuing to highlight BLM's failure to curb ruinous overgrazing throughout the West;
Struck a blow to save the highly endangered North Atlantic right whale from extinction by revealing that the National Marine Fisheries Service had committed scientific fraud in covering up research, much of it authored by NMFS' own scientists, showing that more protections are needed for this imperiled marine mammal. PEER's revelations were cited by a federal judge in ordering additional restrictions to lessen likelihood of fatal whale entanglements in fishing gear;
Demonstrated that artificial turf is saturated with dangerous toxic chemicals and did so using the industry's own records. We also debunked industry claims that old fields are recycled as a total myth, as the retired turf is dumped and becomes a new source of pollution;
Safeguarded national parks by litigating to combat damaging commercial recreation, including lawsuits to restore the ban against electric bikes on park trails and curb swarms of noisy air tours that harm both wildlife and the visitor experience in some of our most iconic parks;
Successfully defended a top climate scientist, Dr. George Luber, the Centers for Disease Control's celebrated expert on public health threats from climate change. PEER is also defending other climate and public health experts as part of our unparalleled scientific integrity program;
Successfully represented Dr. Daniel Horowitz, PhD, the long-time and now former Managing Director of the U.S. Chemical Safety and Hazard Investigation Board (CSB), in his personnel dispute with that agency. On Dr. Horowitz's behalf, PEER had filed complaints concerning his employment status. The CSB and Dr. Daniel Horowitz reached an agreement that brings to a conclusion the personnel disputes before the Merit Systems Protection Board and the Occupational Safety and Health Administration of the Department of Labor.
Took the lead in protecting pollinators by organizing a congressional summit while leading the fight to stop Trump administration plans to reintroduce powerful neonicotinoid insecticides (linked to bee colony collapse and other pollinator mortality) onto our national wildlife refuges; and
Working with EPA employees, PEER is leading the resistance to the Trump plan to repeal and replace the Waters of the United States (WOTUS) rule defining the scope of the Clean Water Act. Trump's proposed repeal of the Obama Clean Water Rule would strip federal legal protections for the sources for drinking water relied upon by 117 million (one in three) Americans and Trump's WOTUS replacement would remove legal protection for as much as 60% of all U.S. waters and wetlands, and up to 90% in the arid West, thus jeopardizing water security in much of the country. PEER has published detailed profiles on what this would mean in the states of New York, New Mexico, and South Dakota.
Saved Rattlesnake Hill, a 337-acre parcel of pristine land immediately adjacent to Borderland State Park in Massachusetts. Its mosaic of uplands and wetlands is home to a globally rare turtle and contains eleven vernal pools. The purchase of the site culminates a more than decade-long PEER campaign to safeguard Rattlesnake Hill from development.
---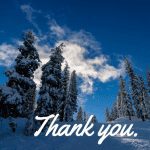 End of Year Campaign!
PEER is able to do the work we do because of donors like you. We're so grateful for your ongoing support. By donating before the end of the year, you can squeak in some tax benefits while actively supporting whistleblowers and standing up for the environment. Win, win! Donate here!