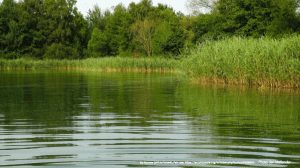 A working group of the U.S. Environmental Protection Agency's (EPA) Scientific Advisory Board is the latest group to blast the Administration's efforts to drastically scale back clean water protections in the United States. At issue is a proposed new definition of "waters of the United States" (WOTUS), which will dramatically limit what is considered a jurisdictional water or wetland under the Clean Water Act.
EPA's own estimates under the new definition show that at least 1.35 million miles of streams and over 40 million acres of wetlands will no longer be protected from filling or the discharge of pollutants. This would exacerbate flooding and drinking water contamination for hundreds of millions of Americans.
In a draft letter to EPA Administrator Wheeler, the scientific working group states the EPA's proposed change departs from "EPA recognized science" and "decreases protections for our Nation's waters." At issue is the Administration's effort to ignore its own science on the functional connectivity between the tributaries and wetlands that the Administration would like to exclude from the Clean Water Act and other water bodies that would remain regulated.
The EPA expects to release a final rule at the end of January. The letter is striking because the Science Advisory Board is made up mostly of members named either by Administrator Wheeler or his predecessor, Scott Pruitt. The full board is scheduled to discuss the workgroup's letter in a series of teleconferences later this month
"Of all the Trump environmental rollbacks, this is likely the worst in terms of both short- and long-term damage," stated PEER Science Policy Director Kyla Bennett, noting that states and tribes lack the resources to pick up the slack in protecting these resources following a federal retreat.
PEER has released papers on the devastating effects the proposed changes would have on waters in New York, South Dakota, and New Mexico.