California Cleanups: Santa Susana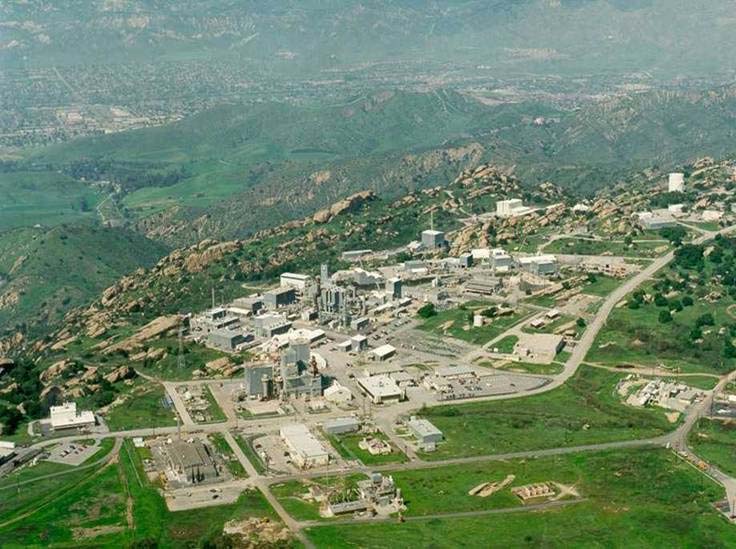 ​Located 30 miles from downtown Los Angeles, the Santa Susana Field Laboratory is one of the most contaminated sites in the nation; a former nuclear reactor and rocket testing facility, home to a partial nuclear meltdown and numerous other radioactive accidents and toxic chemical releases.  Since 2007, it has been under a legally binding cleanup agreement requiring restoration of the site by 2017, yet groundwater and soil clean-up has yet to begin.
After repeatedly promising to enforce a 2007 legally binding cleanup agreement with Boeing, the Newsom administration secretly negotiated an 800-page agreement in 2022 that "supersedes" the prior order by substantially relaxing key cleanup requirements, allowing hundreds of times higher levels of toxic chemicals than previously permitted, and leaving much the contamination onsite.
SANTA SUSANA NEWS FROM PEER
New Deal Sets No Timetable for Cleaning Highly Toxic Santa Susana Aquifer
Sweetheart Deal Negotiated Behind Closed Doors Violates CEQA Mandates
Water Board Hearing on Santa Susana Cleanup Axed as Localities Protest
Water Board Chair Replaced by Former Boeing Consultant Before Hearing
Latest Monitoring Report Underlines Need for Stricter Contamination Curbs
Water Board Chair Reaped Boeing Cash Before Woolsey Fire Fines Forgiven
Permanent Pollution OK Is Focus of Closed-Door Negotiation with Boeing