Most Recent Webinar
August 23, 2023 | 4:00 EST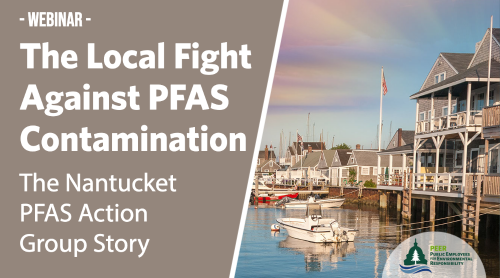 From Los Angeles to Nantucket, PEER has a strong network of grassroots community groups that come to us for technical assistance, legal advice, or to alert of us government malfeasance at the local level. The Nantucket PFAS Action Group has been a prominent and influential community organization that has brought attention to the dangers of PFAS contamination to the forefront in Nantucket, Mass. Learn from these community leaders about how to make actionable change in your community and bring attention to the most important issues facing your town. Live Q&A after the presentation.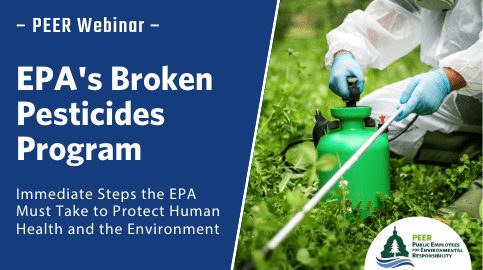 Webinar on steps that the Biden administration must take to fix its broken pesticides program at the EPA. 
read more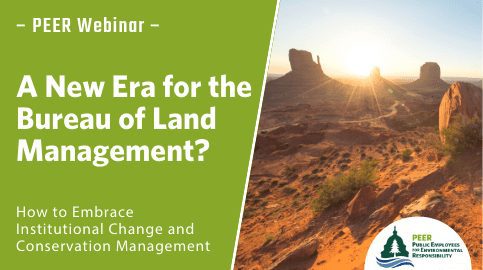 Steps the Biden administration can take to strengthen the Bureau of Land Management and address its conservation and climate change goals.
read more