Supreme Court Guts Wetlands Protections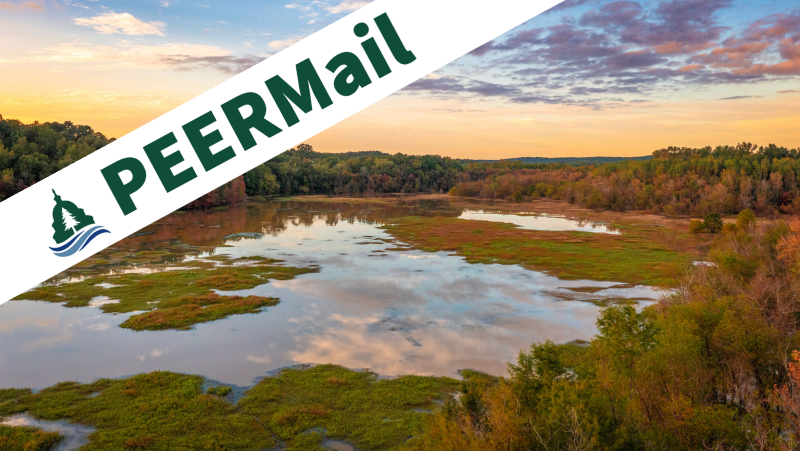 After decades of trying, oil and gas companies, industrial agriculture, and developers have finally succeeded in their quest to have the Supreme Court eliminate Clean Water Act protections for most wetlands and small streams.
In Sackett v. EPA, five members of the Court departed from 45 years of precedent, overturned a previous Supreme Court decision, ignored the text of the Clean Water Act, and signaled that it will continue to prioritize pollution over people. In a ruling with multiple opinions, a majority of the Court held the Clean Water Act extends to only those wetlands that are, as a practical matter, indistinguishable from navigable waters.
This means that companies can now discharge pollutants and fill in vast swaths of wetlands and streams throughout the country without a federal Clean Water Act permit.
This devastating blow to our national well-being will significantly affect water quality and flood control throughout the United States. It is further evidence that this Court will not only continue to ignore precedent when it comes to prior Supreme Court decisions but also aggressively curb EPA's ability to limit threats to public health and the environment.
For over 30 years, PEER has been aggressively fighting to protect the Clean Water Act. Now that the Supreme Court has issued this awful opinion, we will need to continue our fight to protect our waters in the courts, Congress, state legislatures, and local governments. With your help, we will make a difference. This fight is not over.
PEER Victory as National Parks Regain Their Skies
In a PEER-led victory, the National Park Service has proposed reducing or banning air tours at four major parks in response to a PEER lawsuit. PEER started working on this issue many years ago after Glacier National Park found itself unable to curb incessant helicopter traffic, even during mating seasons or when they were hovering over areas where wildlife needed to be undisturbed. Read More»
DOJ Falls Short on Protecting the Public from PFAS
PEER and the Center for Environmental Health have expressed concerns that a recent court filing by the Department of Justice and the Environmental Protection will allow a Texas-based company to continue to generate toxic PFAS or "forever chemicals" nationwide when fluorinating millions of plastic containers in violation of federal law. Read More»