Do you want the latest from PEER?
Have the latest news and commentary from PEER delivered directly to you inbox twice a month! Sign up to receive PEERMail today!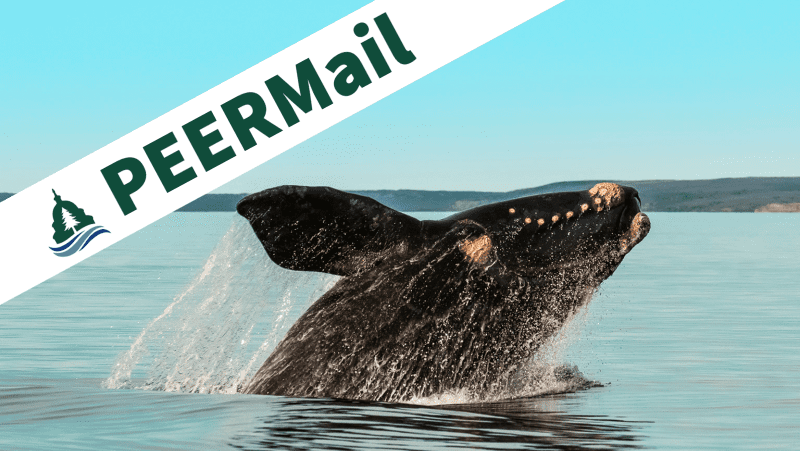 Extinction is a choice that humans often make about animals and nowhere is that truer than with the North Atlantic right whale.
read more